The website screenshot API
that just works.
Embed website screenshots in your product,
with one line of code.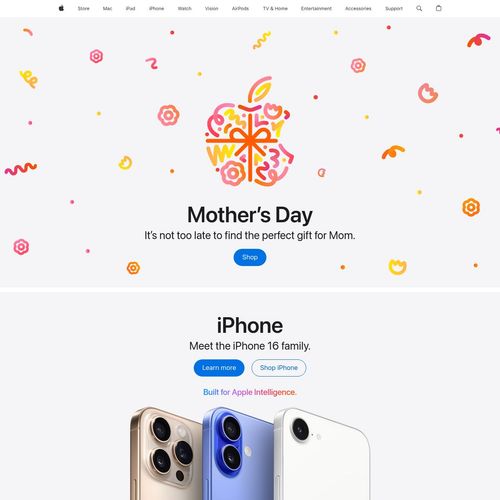 Just some of our customers...
Why they use Urlbox
Simple
Within just 10 minutes, you can add website screenshots to your product. Don't waste any more time wrestling with open source solutions and say goodbye to endless maintenance and monitoring.
Focused
Your team should be focused on your products unique features. Smart teams let Urlbox focus on providing the best website screenshots.
Support
With superb customer support, we are always here to answer any questions and strive to continually improve the service
Full Page Screenshots
Urlbox's website screenshot API lets you screenshot the entire website, screenshot an individual element on the page, or simply take an 'above-the-fold' screenshot.
Responsive Screenshots
Urlbox allows you to change the viewport dimensions to simulate screen sizes of all shapes and sizes. You can also supply a user agent string to screenshot mobile optimised sites and emulate mobile devices.
Web font & Flash support
The Urlbox website screenshot API renders web fonts and adobe flash content in all its glory, so you can be sure your screenshots are the most accurate and of the highest quality.
Fast, accurate website rendering at scale
We take pride in making our screenshot service API ultra fast, responsive and reliable at all times for all our users. Urlbox renders website screenshot thumbnails in various dimensions in just seconds.
What you see is what you get
We use real browsers to capture web pages, meaning our screenshots can handle the craziest HTML you can throw at us
Get Started
Whichever language or framework you're using, we have example code to get you started
// npm install urlbox --save

import Urlbox from 'urlbox';

// Plugin your API key and secret
const urlbox = Urlbox(YOUR_API_KEY, YOUR_API_SECRET);

// Set your options
const options = {
  url: 'github.com',
  thumb_width: 600,
  format: 'jpg',
  quality: 80
};

const imgUrl = urlbox.buildUrl(options);
// https://api.urlbox.io/v1/YOUR_API_KEY/TOKEN/jpg?url=github.com&thumb_width=600&quality=80

// Now set it as the src in an img tag to render the screenshot
<img src={imgUrl} />